The Discover Show was a curated exhibition by the 2019 Graphic Design Graduates of Arts University Bournemouth. It was a showcase of all project material and competition entries from that academic year.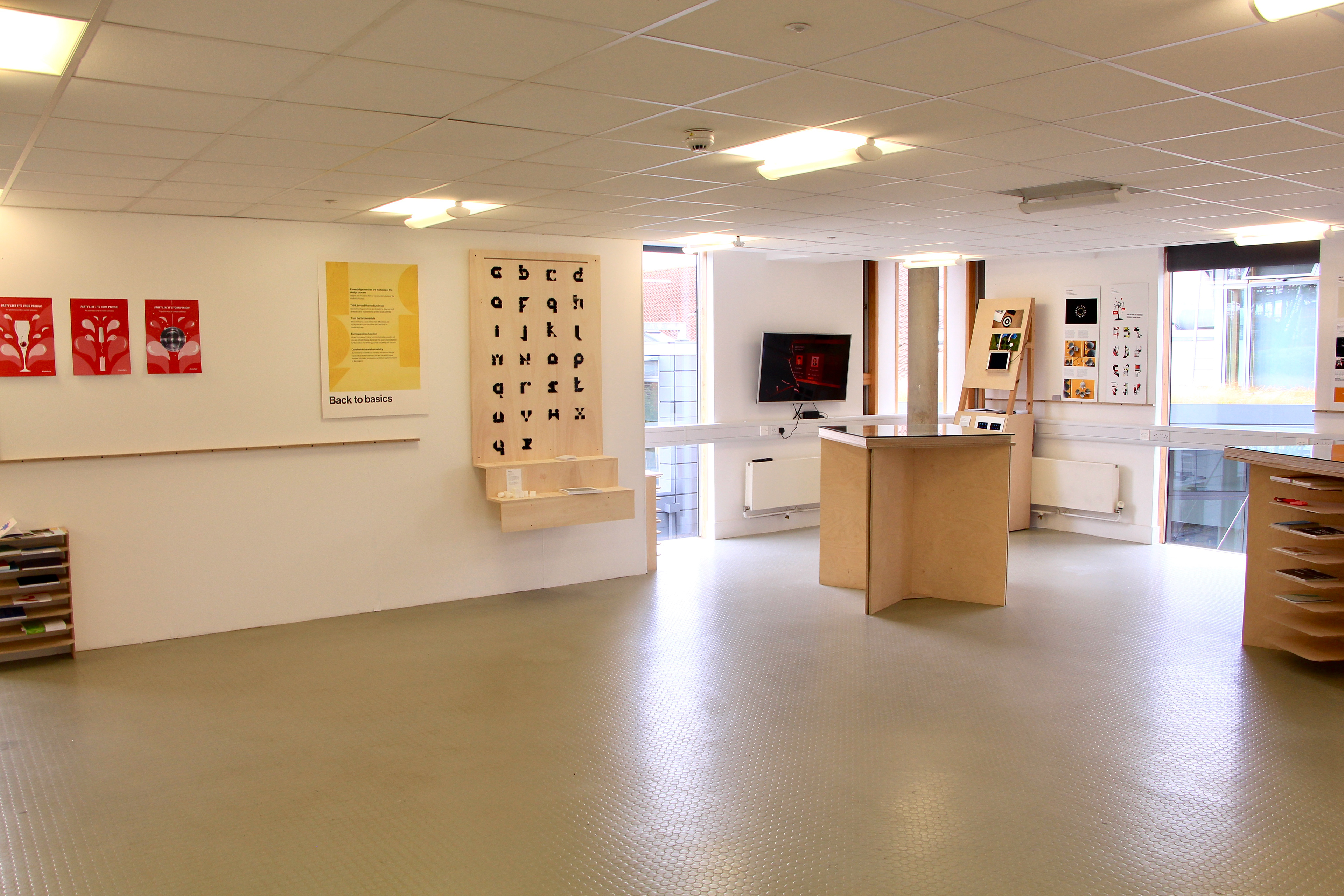 Invitations, bookmarks and a catalogue featuring the work of graduates were commissioned as part of the show. I participated in a team who influenced the art direction of the show, independently leading a team to produce the shows catalogue.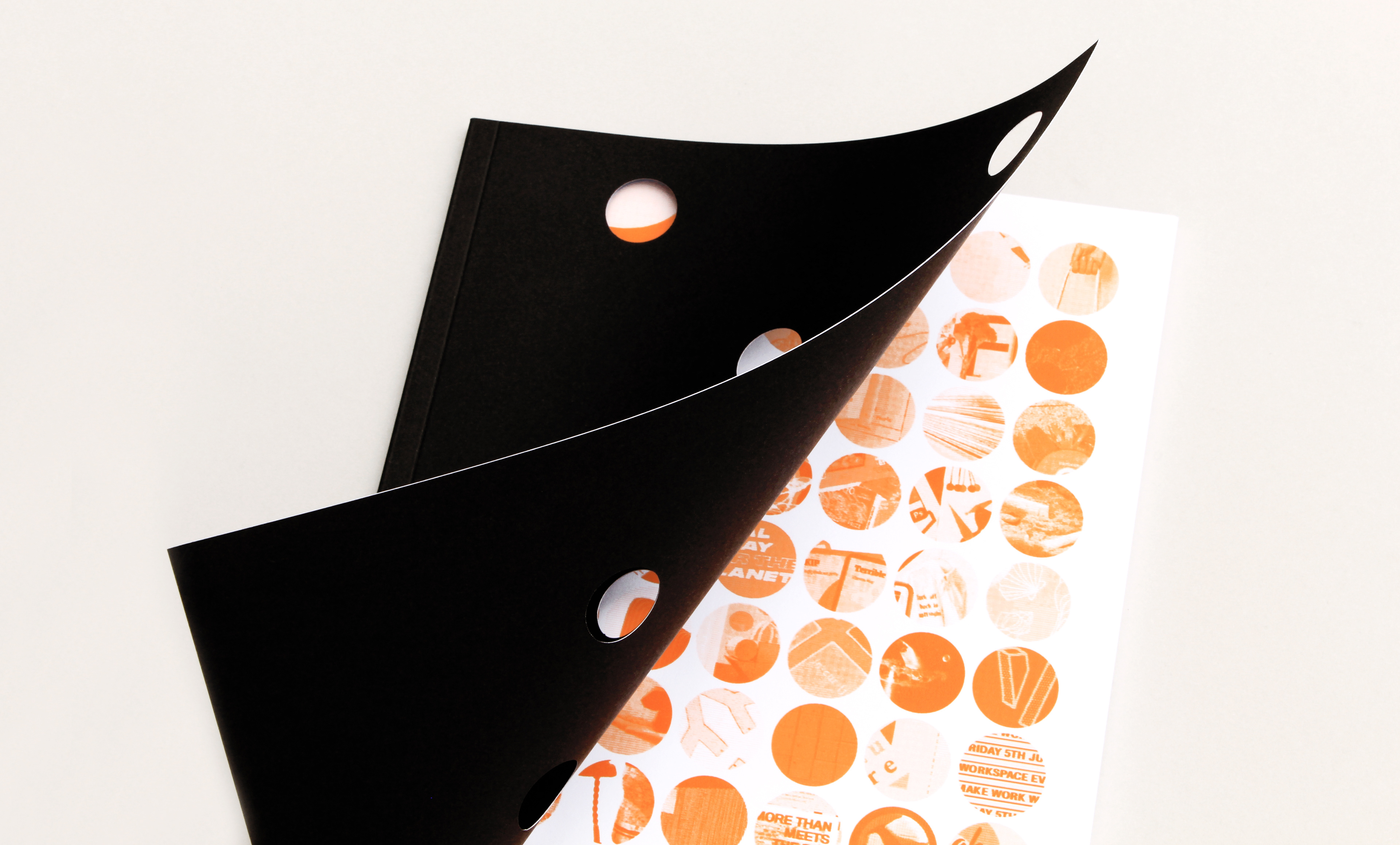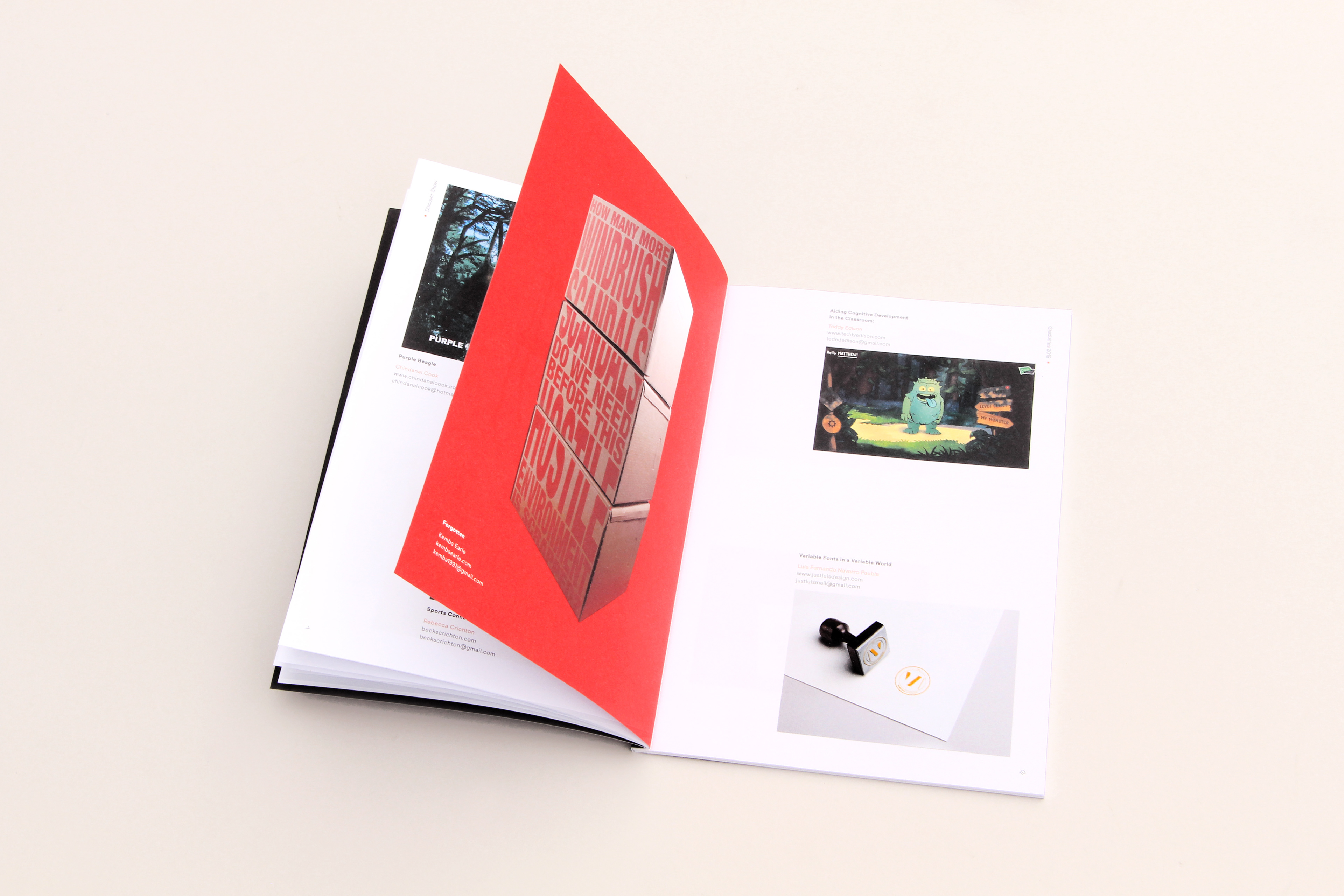 As well as having the opportunity to help direct the progress of the show I was fortunate to have my work selected to occupy an section of the show space. The projects featured were the self-directed Art Publication BUMF and my self directed emotive instruction guides.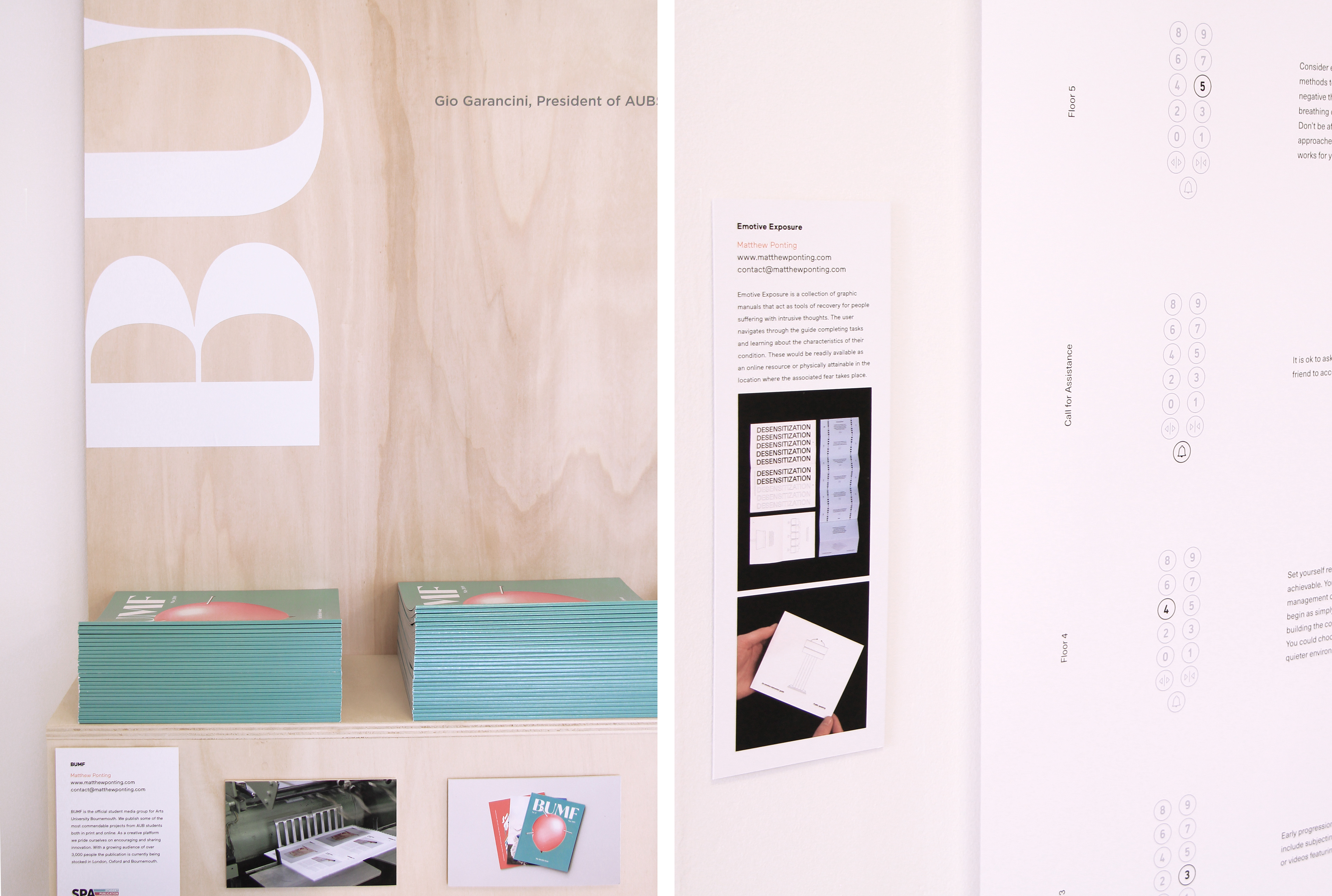 After the completed exhibition dates in Bournemouth we were invited to present a selection of the shows contents at the D&AD New Blood Festival in July 2019. As well as having work featured I also was asked to represent my university on the stand communicating with industry and members of the public.